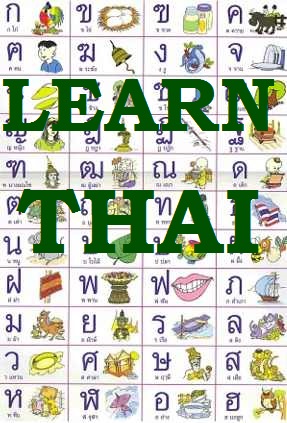 Singing in Thai helps one internalize the language and learn the culture, and it motivates further language learning. There is no downside.  Pick a song you love (hard or easy) and sing it for your friends! Click HERE for tips on singing in Thai. If you are an international fan singing Carabao, send me your video, and I will post it here.
But of course, singing must be combined with other methods of language learning:
I HIGHLY recommend the following resources:
All of Benjawan Poomsan Becker's books are wonderful, both the "Speak Like a Thai" series and the "Thai for Beginners" through "Thai for Advanced Learners" series. Here is her author's page at Amazon:
http://www.amazon.com/Benjawan-Poomsan-Becker/e/B001JP7YSG
Everyone with a connection to Thailand should download the Thai2English translation program. "Thai2English enables anyone to easily read, understand and translate Thai text, even with little or no knowledge of Thai grammar." You can use it to converse with your Thai friends on facebook, or to read online articles in Thai. It is years ahead of Bing or Google Translate. The downloaded version has many cool features you don't get with the free version.
For fast results, I highly recommend personal lessons with a professional language teacher in Thailand via skype. It is surprisingly affordable. I was taught by Kru Nok at Learn2SpeakThai. You can go there and read my testimonial for Kru Nok.
http://ressources.learn2speakthai.net/teacher-nok-testimonials/
Check out the many free resources and advice available to Thai language learners at Catherine Wentworth's blog
It is also useful to listen to Thai movies and TV shows. It so happens that Carabao has a TV series, with each separate episode based on the lyrics of a different song. 40 minutes of each episode consists of a drama related to song of the week, and most of these soap operas are excellent and shed further light on the meaning of the song. Google "Carabao The Series" or "คาราบาว เดอะซีรี่ส์" and you will find the episodes.
If you would like to also translate Thai songs into English, I describe exactly how it's done in a post on Catherine Wentworth's blog:
"Translating Thai Song Lyrics: How I Do It! And You Can Too!" by ME!
For the backstory on how and why I learned the language, see the post in Catherine Wentworth's Interviewing Successful Thai Language Learners series: