BUY THE MUSIC
Begin your own exploration of the music, starting anywhere. Almost any random album is addictive! The music is accessible, even to English-only speakers, in the United States through Amazon Music and most other streaming services. Just tell you smart speaker to "Play songs by Carabao" or "Play songs by Add Carabao." ["Carabao is pronounces with a "bow" at the end, like "bow-wow." "Add" is pronounced "At."] In my experience, the algorithm will shuffle through great songs throughout a full 40-year career. From Amazon Music you can purchase any song.
If for any reason you still buys CDs, you will enjoy shopping for Carabao music, as well as other Thai CDs, DVDs, and books, at eThaiCD.com, where you can shop in English. You can write to the staff in English and they are extremely helpful. I have been shopping there for 10 years.
CARABAO and ADD CARABAO ALBUMS REVIEWED (0-5 stars)
Very few of the 60 or so Carabao and Add Carabao albums are reviewed below. Some of the best albums are NOT reviewed below. The selection is quite random. These are albums I was in the mood to write about. They are almost always first impressions that I do not return to except to link newly translated songs.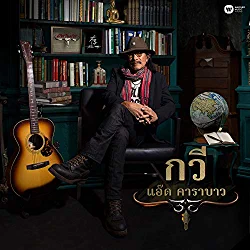 Review of the album Poem by Add Carabao ✰✰✰✰✰
Critique of English-language Yuenyong and Friends Project ZERO STARS!!!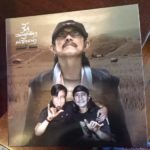 A Review of "รักสายัณห์น้อย ๆ แต่รักนานๆ " ("Love Sanyan Little by Little, but for a Long, Long Time") ✰✰✰✰✰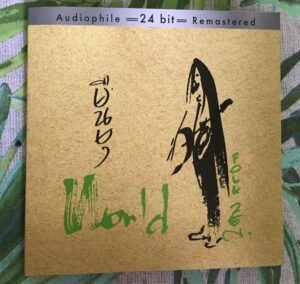 Review of the Album "World Folk Zen" (Audiophile Remastered Edition) ✰✰✰✰✰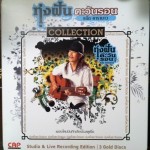 3 Disc Gold Edition of "Tung Fun Dtawan Ron" (The Meadow Dreams of the Hot Sun) (Studio and concert versions of the songs from the 2006 Aed Carabao solo album)✰✰✰✰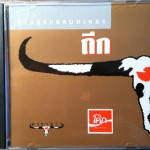 Review of Tuk, a compilation of ALL 10 Tuk Kwai Tuey Songs, and PLAYLIST ✰✰✰✰
 Add Carabao Solo Ablum, Hen Mai Bualoy? (Do You See This, Bualoy?) ✰✰✰✰✰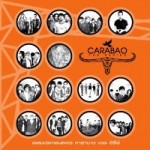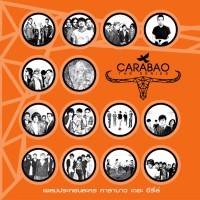 "Songs from Carabao The Series" an album of Carabao covers ✰✰✰✰✰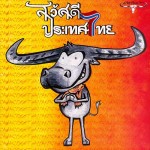 Review of 28th Carabao Album Sawadee Prathet Thai ✰✰✰✰✰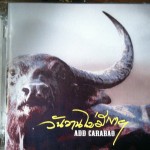 Solo Album Wan Waan Mai Me Kow, Wan Nee Mai Me Row (If It Weren't for Her, Today I'd Not Be Here) by Yuenyong Opakul ✰✰✰✰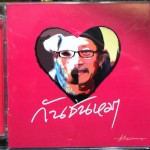 Review of the Pink Album, Gan Chon Ma (Dog Bumper), Solo Album by Aed Carabao ✰✰✰✰✰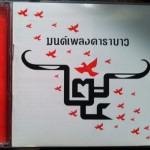 25th Anniversary tribute album of Carabao covers Mon Playng Carabao (The Spell of Carabao Songs) ✰✰✰✰
Concert DVDs and Movies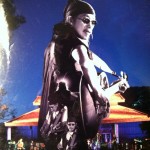 Concert Wan Waan Mai Me Kow, Wan Nee Mai Me Row (If It Were't for Her, Today I'd Not Be Here) at Aed Carabao's Home in Chaing Mai ✰✰✰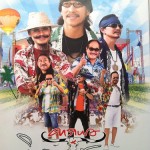 Concert Rock Never Dies Kwai Ever Dance at Aed Carabao's Home in Sattahip ✰✰✰✰✰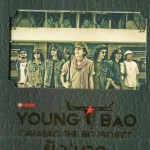 ---
Eed Opakul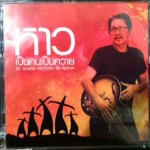 Review of Eed Opakul's New album "How Bpen Kon Bpen Kwai" ✰✰✰✰✰
Sek Loso, featuring Aed Carabao, Lek Carabao, Thierry Mekwattana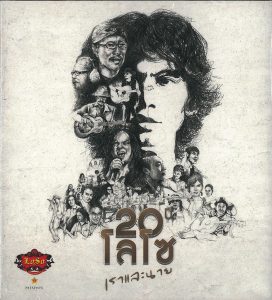 Review of the album 20ปี โลโซ เราและนาย 20 Years of Loso: Me and You ✰✰✰✰✰
Playlists (But No Review Available):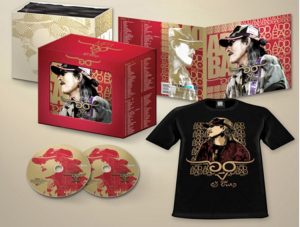 Aad Carabao : 60th Year Celebration [ Box set ] — The Playlist